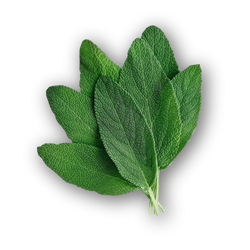 Pippettes
Sage leaf Tea- Dried Herb Organic
Salvia officinalis
Precautions:
None known
We recommend that you consult with a healthcare practitioner prior to taking herbs; especially if you are pregnant, nursing or on medication.
Cease use if irritation occurs. Always consult a health professional before taking herbs.
Instructions:
Use one to two teaspoons of dried herb to a cupful of water. Place the herb in a cup, pour on boiling water and leave to steep for ten minutes before straining
Ingredients: Salvia officinalis
We aim for zero waste, using biodegradable and sustainable materials.
Our mail orders are sent in biodegradeable and paper based packaging, which can in turn be recycled or composted.
Our candles come in reusable glass containers.
We are working with our suppliers so they meet our high environmental standards.
Delivery and returns
Our policy on delivery and returns